Leslieville comedienne stages solo show at the Alumnae Theatre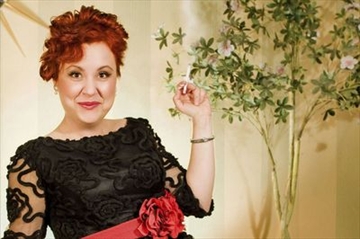 Photo/COURTESY
Sandra Battaglini stars in Classy Lady at the Alumnae Theatre, her latest comedy solo show.
It hasn't always been easy but Leslieville-based comedienne Sandra Battaglini is glad she followed her heart and is doing a career she loves.
A Sudbury native who has called the city's east end home off and on for the last three years, Battaglini has made a living working as a full-time performer for about five years.
Starting June 14, Battaglini will star in her sixth solo show, Classy Lady, which explores the often hilarious dos and don'ts of a woman's rise to "ladyhood".
Based on Battaglini's life experiences, the production explores four archetypes: The Call Girl, The Miner, The Contessa and The Martyr.